Binderberger SP 8 Z

2.800 €
prezzo IVA inclusa 19 %
2.800 €
prezzo IVA esclusa
2.353 €
altre informazioni
anno di costruzione:
2022
Dettagli
Binderberger log splitter
in standard equipment
Horizontal log splitter
8t splitting force
splitting length up to 55cm
wood diameter up to 40cm
Plug-on pump 440rpm.
forward speed: 11cm/sec.
return speed: 17cm/sec.
2-hand operation
Three-point attachment
quadruple splitting wedge, steplessly height-
adjustable
Transport cart
225kg
Traduzione automatica dal tedesco senza garanzia.
Mostra descrizione originale
Informazioni di contatto
interlocutore
Offerta simile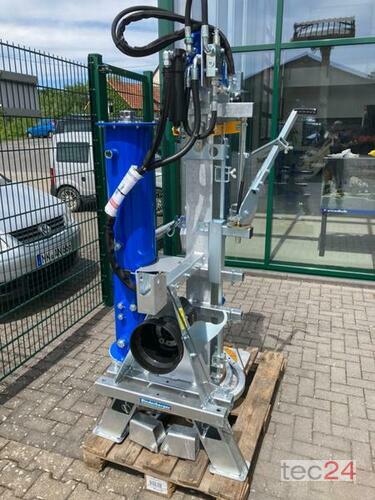 anno di costruzione 2022,
Numero: 6646915
Hepping GmbH & Co. KG, DE - 58802 Balve

anno di costruzione 2022,
Numero: SAL3036509
AGRAVIS Technik Saltenbrock GmbH, DE - 32791 Lage

anno di costruzione 2022,
Numero: 6655688
Hepping GmbH & Co. KG, DE - 58802 Balve